The Visual Analytics Science and Technology ( VAST ) Challenge is an annual contest with the goal of advancing the field of visual analytics through competition. For the IEEE VAST Challenge 2017, I have recieved Honorable Mention ( for Mini-Challenge 3).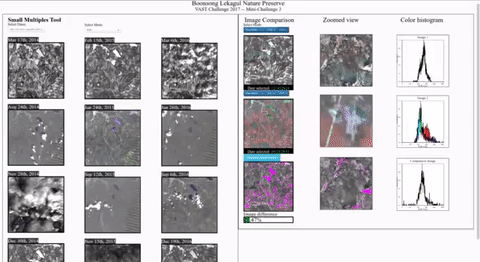 Image comparison tool, with overview (left) and detail analysis (right) of satellite images. The web-based image analysis tool combines small multiple views of satellite images, linked semantic zooming and image intensity histograms, along with filter controls.
UIC News Article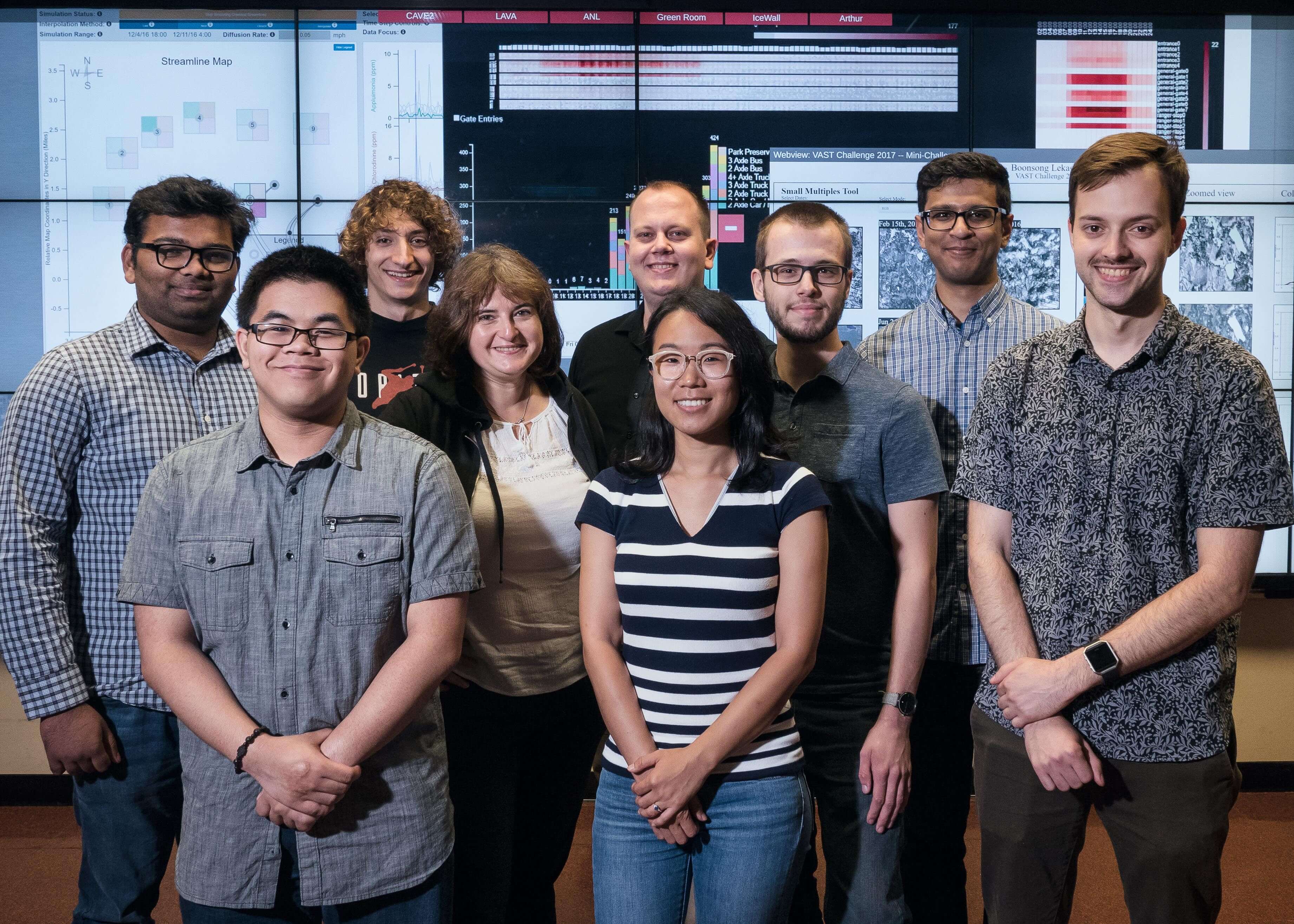 To see a live and updated version Live Preview
Helped working on the SENSEI Project ( also more info here as well), where Dimitar Kirilov and I were tasked to create camera designs along with scenes (in Unity3D and Blender), which would later take images, that can be used to test stiching algorithms that are designed for the SENSEI project. The project was done under the supervision of Dan Sandin. For visual confirmation that the stiching is correct, the results were put into the Cave 2, since the large/high-definition displays made it easier to spot any inconsistencies.
This work has continued after the summer, where the work was extended to more complex camera designs, more animations with varying comlexity, and a new scene. All of these additions helped create a more diverse set of synthetic data to be tested. There was a higher focus on research during the sesmter, which was to help give a better understanding of the system we are developing, versus what other instituions/companies are working on. I have been tasked with creating a system to playback the stiched videos for further analysis, which let me work with the CAVE2 and HTC Vive to develop for.
Sensei project gallery(under construction)
Unity 3D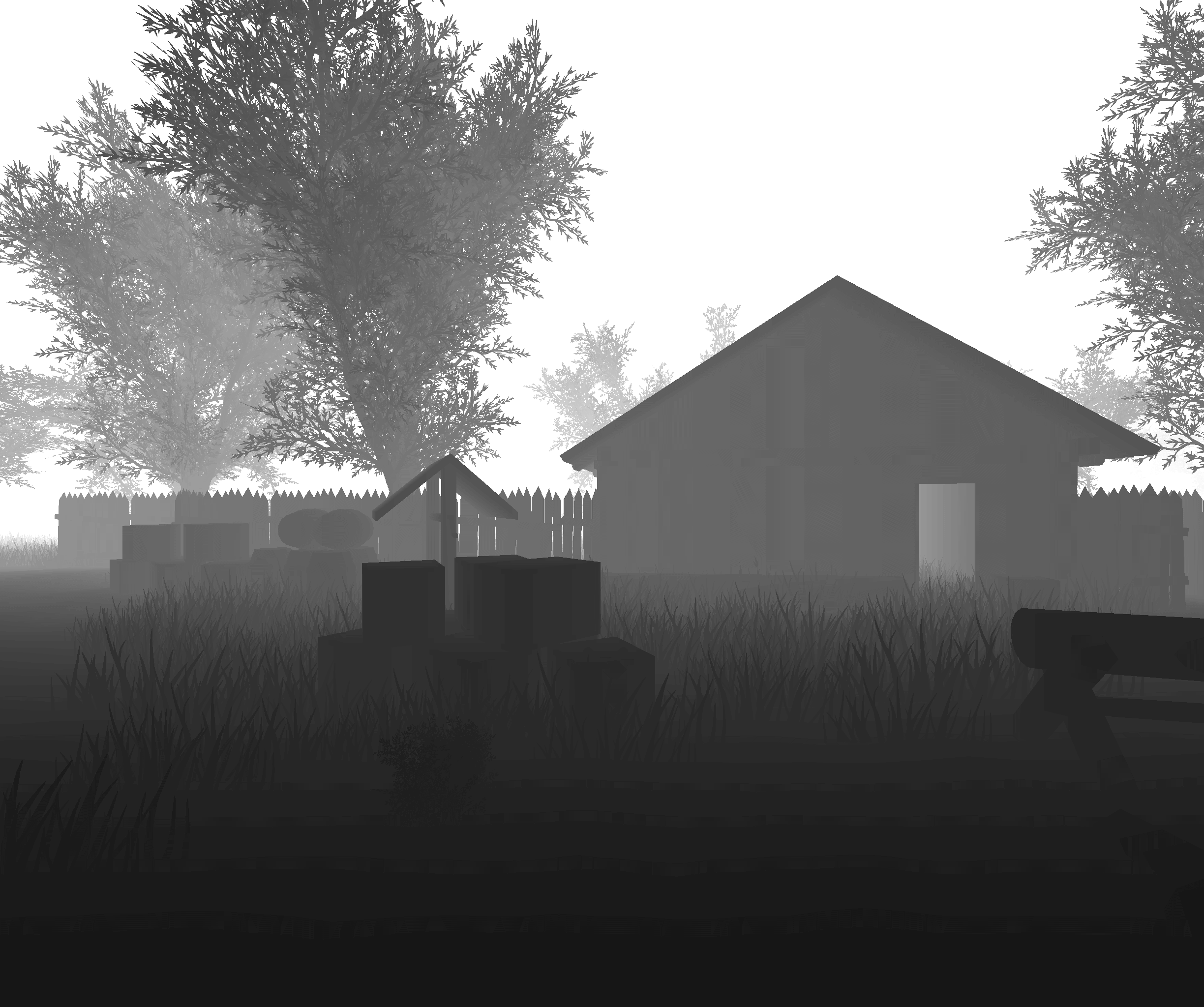 Stiching results